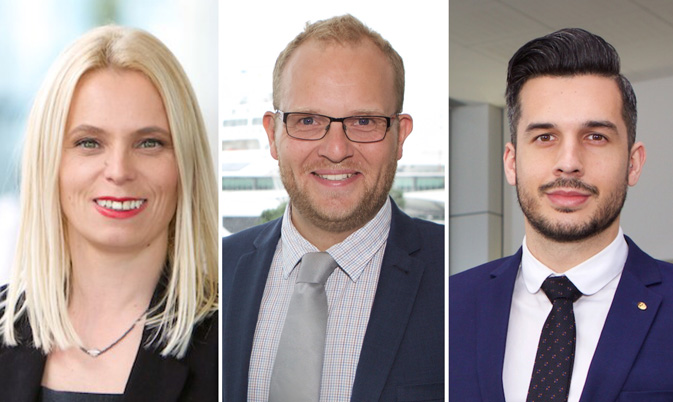 HEANEY & PARTNERS' PROMOTIONS
We are pleased to announce three promotions within the firm taking place on 1 April 2019. Kent and Charlotta are being promoted to Senior Associate and Corbin to Associate.
The promotions recognise their commitment to our clients, professional development and contribution to the firm's culture.
Congratulations Kent, Charlotta and Corbin! We are all very proud of you.